联系方式
Europäisches Institut für Internationale Wirtschaftsbeziehungen

Rainer-Gruenter-Str. 21
D-42119 Wuppertal

Tel: +49-(0)202-439 1371
Fax: +49-(0)202-439 1377
Mobil: +49-(0)174-702 0924

welfens(at)eiiw.uni-wuppertal.de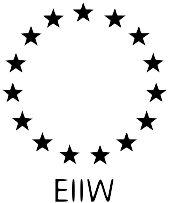 Corona vaccination regulation: Vaccination schedule in Germany contradictory and flawed
*Germany's federal government once-in-a-century decision on vaccinations is partly contradictory. *The government's concept provides for a haphazard, torpid process with significant issues concerning the prioritization of...
[Read more]
---
PM: Corona-Impfplanung Deutschland: Viel zu langsam und unsinnig
* Unmögliche Impfplanung der Politik * Spätzulassung Impfstoff von Biontech in EU ist unakzeptabel * Impf-Ungerechtigkeit * Impfplan-Fehler Hauptthema der btw2021 Download der PM als PDF. Sehen Sie auch den...
[Read more]
---