Contact
Europäisches Institut für Internationale Wirtschaftsbeziehungen

Rainer-Gruenter-Str. 21
D-42119 Wuppertal

Tel: +49-(0)202-439 1371
Fax: +49-(0)202-439 1377
Mobil: +49-(0)174-702 0924

welfens(at)eiiw.uni-wuppertal.de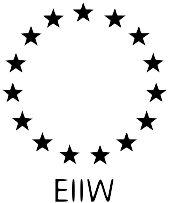 Joined Conference of the EIIW and the BdVB Research Institute
On March 27-28th, 2014 a joined conference by the EIIW and the BdVB Research Institute takes place at the Industrieclub Düsseldorf. It is titles "Overcoming the Euro Crisis: Medium and Long Term Economic Perspectives". A...
[more]
---
Neue Publikation von Prof. Dr. Welfens
Die neueste Buch-Publikation von Prof. Welfens "Social Security and Economic Globalization" ist im Springer Verlag erschienen.
[more]
---