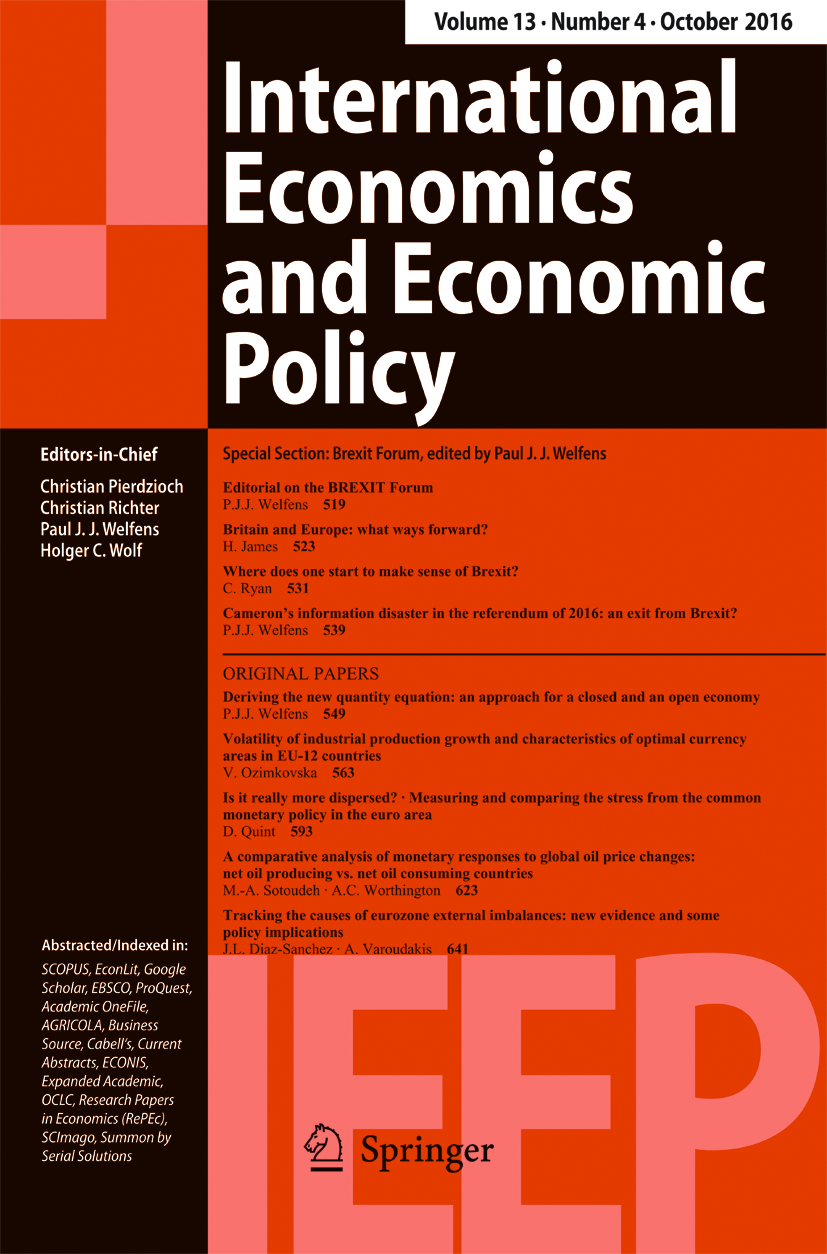 Journal: International Economics and Economic Policy
This new journal combines theory, empirical results, and economic policy relevance
An important gap in economic research is filled by the new journal International Economics and Economic Policy, published by Springer-Verlag. The journal, drawing on contributions by acclaimed experts from international economic organizations and leading research institutions throughout the world, provides a forum for exchange between the academic and policy communities.
The journal publishes empirical and theoretical contributions, especially papers which are relevant for economic policy. The main focus of the journal is on comparative economic policy, international political economy, including international organizations and policy cooperation, monetary and real/technological dynamics in open economies, globalization and regional integration, trade, migration, international investment, internet commerce and regulation.
The journal is published in English by Springer-Verlag, Heidelberg/New York. It will appear four times a year.
Springer Berlin Heidelberg / ISSN: 1612-4804 (Print) 1612-4812 (Online)
Editors-In-Chief:
Prof. Joscha Beckmann (FernUniversität Hagen und Kiel Institute for the World Economy)
Prof. Christian Richter (School of Business, The Knowledge Hub - Coventry University)
Prof. Paul J.J. Welfens (European Institute for International Economic Relations at the University of Wuppertal)
Prof. Holger C. Wolf (Georgetown University, Washington DC)