Contact
Europäisches Institut für Internationale Wirtschaftsbeziehungen

Rainer-Gruenter-Str. 21
D-42119 Wuppertal

Tel: +49-(0)202-439 1371
Fax: +49-(0)202-439 1377
Mobil: +49-(0)174-702 0924

welfens(at)eiiw.uni-wuppertal.de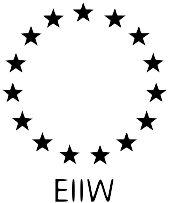 New paper from Prof. Dr. Welfens available
New Marshall-Lerner condition derived for an economy with both trade and "FDI globalization".
[more]
---
Brexit aus Versehen, 2. Auflage
Die 2.Auflage von Prof. Welfens Buch "Brexit aus Versehen" ist am 25. Juli 2018 im Springer Verlag, Heidelberg, erschienen. Pressemitteilung Download
[more]
---
"Sustainability of Regional Integration in the EU and ASEAN: Weakening Multilateralisms?"
International Conference in Bangkok, July 9-10, 2018
[more]
---