Contact
Europäisches Institut für Internationale Wirtschaftsbeziehungen

Rainer-Gruenter-Str. 21
D-42119 Wuppertal

Tel: +49-(0)202-439 1371
Fax: +49-(0)202-439 1377
Mobil: +49-(0)174-702 0924

welfens(at)eiiw.uni-wuppertal.de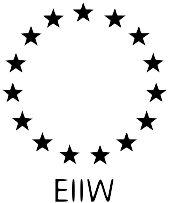 Makroökonomische und gesundheitspolitische Aspekte der Coronavirus-Epidemie: EU, USA und globale Perspektiven
Zusammenfassung: Die neuartige CoronaviRus (COVID-19)-Epidemie stellt eine große Herausforderung für die Weltwirtschaft dar. Während ein detaillierter längerfristiger Diffusionspfad des neuen Virus für einzelne Länder nicht...
[more]
---
Macroeconomic and Health Care Aspects of the Coronavirus Epidemic: EU, US and Global Perspectives
Summary: The novel coronavirus (COVID-19) epidemic represents a major challenge for the world economy. While a detailed longer-term diffusion path of the new virus cannot be anticipated for individual countries, one may...
[more]
---
Prof. Paul JJ Welfens in UC Berkeley (Feb, 2020) | The Global Trump
Prof. Paul JJ Welfens presented his book The Global Trump: Structural US Populism and Economic Conflicts with Europe and Asia to an enthusiastic audience at the Institute of European Studies at the prestigious and...
[more]
---